Boston Winery
26 Ericsson Street, Boston, MA 02122
Website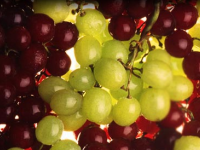 Check out Boston's Only Winery!
Are you a wine lover? Are you taking a trip to Massachusetts in the near future? Then Boston Winery is the perfect place for you! Known as Boston's only winery, Boston Winery is a great place to spend the day with some friends or on a romantic outing. You will have an absolute blast participating in some fun and delicious wine tasting and making your own wine.
With endless amounts of events throughout the week, you are sure to be entertained from the second you step in the door until you leave. Meet new friends and have an unforgettable time at this notable winery in Massachusetts!